The Blues Foundation preserves blues heritage, celebrates blues recording and performance, expands worldwide awareness of the blues, and ensures the future of the uniquely American art form. The Blues Hall of Fame is a program of The Blues Foundation and honors those who have made the Blues timeless through performance, documentation, and recording. For more information and to become a member, visit www.blues.org.
Episodes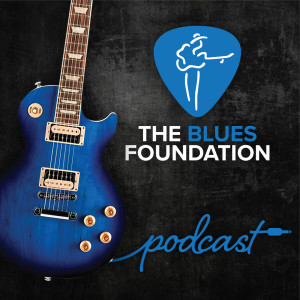 Wednesday Oct 18, 2017
Wednesday Oct 18, 2017
The Blues Foundation Podcast - Season 1: Blues Hall of Fame 
 
Honeyboy Edwards was Last of the Great Mississippi Delta Bluesmen.

Born to a poor, but very musical family, his early life consisted of hard labor in the fields. His prodigious talents soon took him away from all that, and his life became a journey through the pages of blues history.

Edwards was Robert Johnson's close friend and traveling companion. In fact, he was with Johnson the night he was poisoned and died in 1938.

Honeyboy Edwards called many of the first generation of bluesmen both friends and collaborators. He played with Charlie Patton, Tommie Johnson, and Johnny Shines. He later played guitar behind John Lee Hooker, Big Joe Williams, and Muddy Waters.

Edwards believed in the blues and he believed in doing things without all the flash. He was humble, understated, and consistently great at working alongside the superstars of the delta blues for 8, long decades.

This is his story. 
 
David "Honeyboy" Edwards inducted into the Blues Hall of Fame in 1996.