The Blues Foundation preserves blues heritage, celebrates blues recording and performance, expands worldwide awareness of the blues, and ensures the future of the uniquely American art form. The Blues Hall of Fame is a program of The Blues Foundation and honors those who have made the Blues timeless through performance, documentation, and recording. For more information and to become a member, visit www.blues.org.
Episodes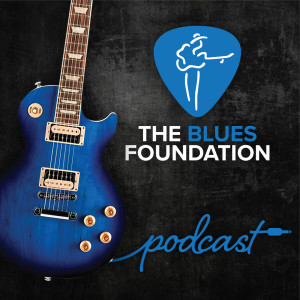 Wednesday Aug 23, 2017
Wednesday Aug 23, 2017
The Blues Foundation Podcast - Season 1: Blues Hall of Fame 
 
We continue the series with the "world's oldest teenager," Rufus Thomas. 
Rufus Thomas contained multitudes, as they say. His talents and the personality behind those talents knew no bounds. 
Rufus' professional career began at the age of six taking small roles in theatrical productions on Beale Street. As a teenager he starred on the vaudeville and minstrel show circuits that crisscrossed the south. He was a singer, a dancer, a comedian, a radio DJ… and what's truly incredible is that he excelled at all those things. 
From Beale Street to Sun Records to superstardom at Stax. Vaudeville, blues, rock n roll, soul. Even funk! Rufus did it all. 
 
Rufus Thomas inducted into the Blues Hall of Fame in 2001.