The Blues Foundation preserves blues heritage, celebrates blues recording and performance, expands worldwide awareness of the blues, and ensures the future of the uniquely American art form. The Blues Hall of Fame is a program of The Blues Foundation and honors those who have made the Blues timeless through performance, documentation, and recording. For more information and to become a member, visit www.blues.org.
Episodes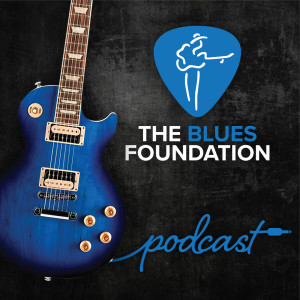 Wednesday May 31, 2017
Wednesday May 31, 2017
The Blues Foundation Podcast - Season 1: Blues Hall of Fame

It's hard to believe that Skip James almost drifted into obscurity.
Like most enshrined in the Blues Hall of Fame, he was an absolute original. A genuine musical innovator. 
These days Skip James is considered by many to be the greatest of the delta blues singers. His songwriting, vocal stylings, and otherworldy ability on the guitar and piano influenced everyone, including a young Robert Johnson.
But back in the 1930's, when he was cutting records for Paramount, he didn't look like he had much of a future ahead of him. The Great Depression wiped out his record label, so James gave it all up and went dormant for decades.
But re-discovered by music lovers in the 60's folk revival, James 2nd act proved more powerful than his first.
This is his story.

Skip James inducted into the Blues Hall of Fame in 1992.