The Blues Foundation preserves blues heritage, celebrates blues recording and performance, expands worldwide awareness of the blues, and ensures the future of the uniquely American art form. The Blues Hall of Fame is a program of The Blues Foundation and honors those who have made the Blues timeless through performance, documentation, and recording. For more information and to become a member, visit www.blues.org.
Episodes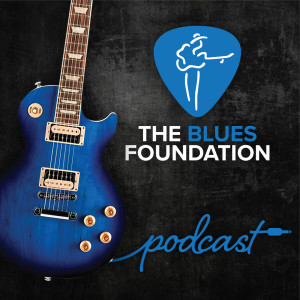 Wednesday Mar 29, 2017
Wednesday Mar 29, 2017
The Blues Foundation Podcast - Season 1: Blues Hall of Fame 
 
Was there ever another blues musician so proficient at so many styles and on so many different instruments? Gatemouth Brown was certainly one-of-a-kind. The genre defying artist' career spanned 60 years, beginning the moment he filled in for an ailing T-Bone Walker in a Houston, TX nightclub, improvising a night's worth of material to the crowd's delight. Gatemouth won a Grammy in his lifetime, was nominated for five more, and took home eight Blues Music Awards. This is his story. 
 
Gatemouth Brown inducted into the Blues Hall of Fame in 1999.