The Blues Foundation preserves blues heritage, celebrates blues recording and performance, expands worldwide awareness of the blues, and ensures the future of the uniquely American art form. The Blues Hall of Fame is a program of The Blues Foundation and honors those who have made the Blues timeless through performance, documentation, and recording. For more information and to become a member, visit www.blues.org.
Episodes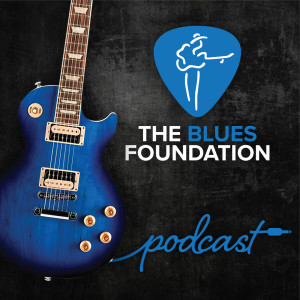 Wednesday Mar 15, 2017
Wednesday Mar 15, 2017
The Blues Foundation Podcast - Season 1: Blues Hall of Fame 
 
This episode we learn about the electrified marvel that was Thibeaux Walker, or "T-Bone," as he came to be known around the world. Walker was the original guitar hero of the blues, inspiring B.B. King, Chuck Berry, and Jimi Hendrix to pick up the guitar. He invented the modern guitar solo. As a pioneer of jump blues, and the man that introduced electricity to that genre, he innovated a sound that gave rise to the development of rock'n'roll. 
 
T-Bone Walker inducted into the Blues Hall of Fame in 1980.