The Blues Foundation preserves blues heritage, celebrates blues recording and performance, expands worldwide awareness of the blues, and ensures the future of the uniquely American art form. The Blues Hall of Fame is a program of The Blues Foundation and honors those who have made the Blues timeless through performance, documentation, and recording. For more information and to become a member, visit www.blues.org.
Episodes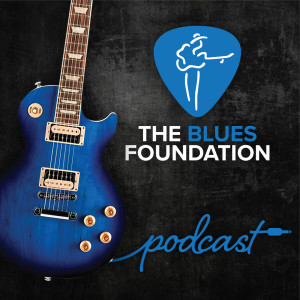 Wednesday Mar 01, 2017
Wednesday Mar 01, 2017
The Blues Foundation Podcast - Season 1: Blues Hall of Fame 
 
Led by the enigmatic Will Shade, the Memphis Jug Band was an ever-evolving collective sporting different, talent-packed lineups for every gig and every recording session. The group was on hand for the very first commercial recording session in Memphis, TN, and went on to record over 100 sides for Victor, Champion, and Okeh Records in their heyday. 
 
Guitars, fiddles, kazoos, washtub bass, and ceramic jugs laid the foundation of their unique sound, but what drew the crowds and sold the records were their well-crafted songs full of witty hooks and choreographed call-and-response sections. 
 
The Memphis Jug Band would often record under different aliases. Sometimes album cuts were credited to individual members of the band - Will Shade, Hattie Hart, and Memphis Minnie. The band recorded gospel songs under an entirely different moniker - The Memphis Sanctified Singers. 
 
The Memphis Jug Band popularized the jug band format, which evolved into the blues combo that is the basis for most popular music today. 
 
Memphis Jug Band inducted into the Blues Hall of Fame in 2016.