The Blues Foundation preserves blues heritage, celebrates blues recording and performance, expands worldwide awareness of the blues, and ensures the future of the uniquely American art form. The Blues Hall of Fame is a program of The Blues Foundation and honors those who have made the Blues timeless through performance, documentation, and recording. For more information and to become a member, visit www.blues.org.
Episodes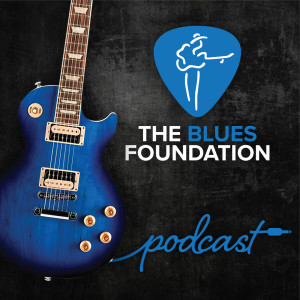 Wednesday Feb 15, 2017
Wednesday Feb 15, 2017
The Blues Foundation Podcast - Season 1: Blues Hall of Fame 
 
We continue the series with the world's first international blues superstar, Alberta Hunter. 
Alberta Hunter was a singular talent. Born and raised in Memphis, TN, she began her professional singing career at age 11. By her late twenties, she'd fronted orchestras led by King Oliver and Louis Armstrong, and written "Down Hearted Blues", a massive hit for Bessie Smith. 
In the height of Jim Crow, and years before women in America had secured the right to vote, Alberta Hunter became the world's first blues superstar by taking her talents to Paris and London, where she was received and revered as nothing less than musical royalty. 
 
Alberta Hunter inducted into the Blues Hall of Fame in 2011.