The Blues Foundation preserves blues heritage, celebrates blues recording and performance, expands worldwide awareness of the blues, and ensures the future of the uniquely American art form. The Blues Hall of Fame is a program of The Blues Foundation and honors those who have made the Blues timeless through performance, documentation, and recording. For more information and to become a member, visit www.blues.org.
Episodes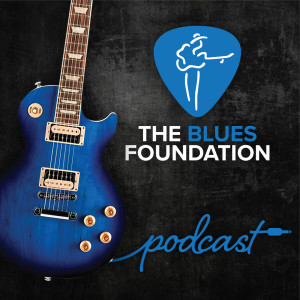 Wednesday Feb 01, 2017
Wednesday Feb 01, 2017
The Blues Foundation Podcast - Season 1: Blues Hall of Fame 
 
Season 1 opens with the first artist to be inducted into the Blues Hall of Fame, Robert Johnson - King of the Delta Blues. 
Johnson was hailed as a genius by those that knew him. His style and technique were so ahead of his time that almost a century later, his recordings still astonish listeners. His list of devotees includes rock'n'roll royalty: Keith Richards, Eric Clapton, and Bob Dylan, to name just a few. 
 
Robert Johnson inducted into the Blues Hall of Fame in 1980.