The Blues Foundation preserves blues heritage, celebrates blues recording and performance, expands worldwide awareness of the blues, and ensures the future of the uniquely American art form. The Blues Hall of Fame is a program of The Blues Foundation and honors those who have made the Blues timeless through performance, documentation, and recording. For more information and to become a member, visit www.blues.org.
Episodes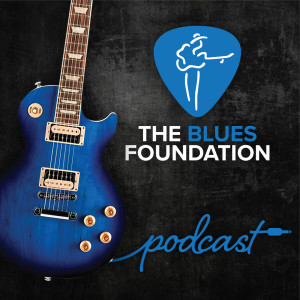 Wednesday Apr 19, 2017
Wednesday Apr 19, 2017
The Blues Foundation Podcast - Season 1: Blues Hall of Fame 
 
This week we learn about the "Father of The Blues," W.C. Handy. 
Handy once said that he found his inspiration as a composer in the "sounds of the world around him" - nature, church, and the bustling city. His exquisitely trained ear and phonographic memory allowed him to recall and transcribe everything he encountered. This ability paid off handsomely when Handy began translating the feel, scales, and phrasing of African American folk music into big band arrangements. 
In 1909 infamous Memphis politician Boss Crump hired Handy to write a catchy song for his campaign. Sitting at Pee Wee's Saloon on Beale Street, Handy wrote the song "Mr. Crump" later changing the name and publishing the song as "Memphis Blues," ushering in a new era for popular music. It also launched Handy's music publishing empire  - positioning Handy as a crucial player in the formative era of the modern music industry.

This is his story.

W.C. Handy inducted into the Blues Hall of Fame in 2010.