The Blues Foundation preserves blues heritage, celebrates blues recording and performance, expands worldwide awareness of the blues, and ensures the future of the uniquely American art form. The Blues Hall of Fame is a program of The Blues Foundation and honors those who have made the Blues timeless through performance, documentation, and recording. For more information and to become a member, visit www.blues.org.
Episodes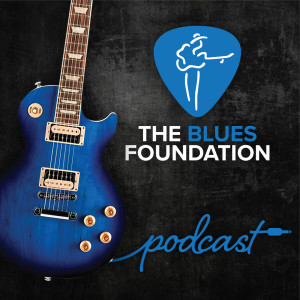 Wednesday Jan 03, 2018
Wednesday Jan 03, 2018
The Blues Foundation Podcast - Season 1: Blues Hall of Fame

Dinah Washington was the most popular black, female, recording artist of the 50's. During the peak of her career, it seemed like everything she touched turned to gold. 

Obviously, she had made a lot of fans. She also counted the other musical stars of the day as ardent devotees. Her talent, charisma, and hit-making ability were undeniable, and everyone wanted to record with her. But the critics weren't always so nice. See, Dinah was a blues singer, they felt. And they wanted her to stay a blues singer.

But Dinah Washington was so good, she could sing anything she wanted. She was a phenomenal jazz and pop singer. Dinah even had a hit singing a cover of Hank William's Country and Western standard, "Cold Cold Heart." And the critics just didn't like that. They often accused her of selling out the art of the blues to generate hits on the charts.

But it wasn't the critics that did Dinah Washington in. They never could get to her. It was the lifestyle. Her 7, tumultuous marriages; alcohol abuse; the constant battle to stay thin, so that she'd look good on stage. In 1963, at the tragically young age of 39 years old, Dinah Washington accidentally overdosed on diet pills.

During her lifetime she received a Grammy Award for Best R & B Performance. She has three recordings in the Grammy Hall of Fame. Dinah was inducted into the Rock and Roll Hall of Fame in 1993 and the Blues Hall of Fame in 2003.

This is her story. 
Comments
(1)
To leave or reply to comments, please download free Podbean or