The Blues Foundation preserves blues heritage, celebrates blues recording and performance, expands worldwide awareness of the blues, and ensures the future of the uniquely American art form. The Blues Hall of Fame is a program of The Blues Foundation and honors those who have made the Blues timeless through performance, documentation, and recording. For more information and to become a member, visit www.blues.org.
Episodes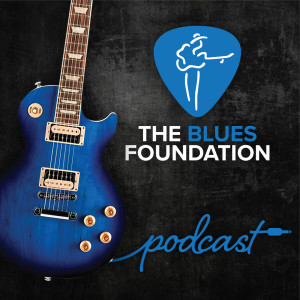 Wednesday Dec 20, 2017
Wednesday Dec 20, 2017
The Blues Foundation Podcast - Season 1: Blues Hall of Fame 

Booker T Washington White, aka Bukka White, was many things. Like most African Americans born into the oppressive, Jim Crow era in the Mississippi Delta, he grew up sharecropping and picking cotton for plantation owners. He also drove mule teams. Bukka was a wandering Delta nomad, a professional boxer, a preacher, he played professional baseball in the Negro Leagues, and he even spent time working on a chain-gang. But he's best known for playing the blues.

His first instrument was the fiddle. He'd play for community dances on the plantation. History tells us that while performing at the Dockery Plantation, Bukka met Charlie Patton, Father of The Delta Blues, who became his friend and mentor. He soon graduated to guitar, mastered the bottleneck, and developed a completely unique sound of his own.

Before long, he was touring the south and recording as "Washington White, The Singing Preacher." Some of these early sides feature Memphis Minnie singing with Bukka. Bukka relocated to Memphis and in the early 40's invited his nephew, Riley B King to come up from Itta Benna, MS to live with him. Riley, of course, became BB King, King of the Blues.

In the early 60's, white, folk artist Bob Dylan recorded White's song, "Fixin' To Die Blues" for his debut album and it introduced him to a global audience. Bukka became a major part of the 60's blues revival, performing to audiences around the world.

This is his story.

Bukka White inducted into the Blues Hall of Fame in 1990.