The Blues Foundation preserves blues heritage, celebrates blues recording and performance, expands worldwide awareness of the blues, and ensures the future of the uniquely American art form. The Blues Hall of Fame is a program of The Blues Foundation and honors those who have made the Blues timeless through performance, documentation, and recording. For more information and to become a member, visit www.blues.org.
Episodes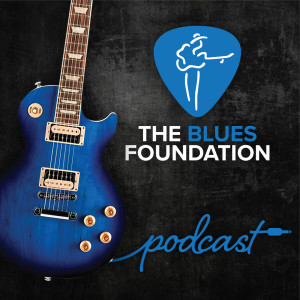 Wednesday Dec 06, 2017
Wednesday Dec 06, 2017
The Blues Foundation Podcast - Season 1: Blues Hall of Fame 
 
We continue the series with Bessie Smith, the Empress of The Blues. 
 
Bessie Smith wasn't born into royalty. She had to work her way up. But she had the talent, and she most certainly had the determination to overcome her humble origins.

At 9 years of age, Bessie was orphaned and earning money for food by singing with her older brother on street corners in Chattanooga, TN. He ran away to pursue a better life with a vaudeville troupe, but he eventually returned to get her when she was 18. Bessie auditioned to be a singer but was assigned the role of a dancer because the troupe already had a star vocalist: blues legend Ma Rainey.

But it worked out very well for Bessie. Ma liked her and she helped Bessie get her act together. She showed Bessie how to work crowds and put on a show. After embarking on her own, Bessie Smith became the biggest star on the black theater circuit, and she grew to become one of the biggest stars in the world. Some even say that her ventures into other mediums such as Broadway and film, coupled with her controversial romances and tumultuous private life, became the blueprint for the modern rockstar. 

Bessie has 3 songs in the Grammy Hall of Fame. "Down Hearted Blues" is included in the Songs of The Century by the Recording Industry of America and was inducted in the Rock & Roll Hall of Fame as one of the 500 songs that shaped Rock and Roll.

Bessie Smith was inducted into the Blues Hall of Fame in 1980. Since then, she has been inducted into the Big Band Hall of Fame, Rock and Roll Hall of Fame, received a posthumous Grammy Lifetime Achievement Award, and has also been inducted into the Jazz Hall of Fame.

This is her story.