The Blues Foundation preserves blues heritage, celebrates blues recording and performance, expands worldwide awareness of the blues, and ensures the future of the uniquely American art form. The Blues Hall of Fame is a program of The Blues Foundation and honors those who have made the Blues timeless through performance, documentation, and recording. For more information and to become a member, visit www.blues.org.
Episodes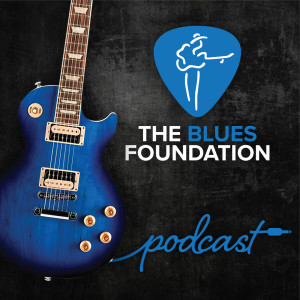 Wednesday Nov 29, 2017
Wednesday Nov 29, 2017
The Blues Foundation Podcast - Season 1: Blues Hall of Fame 
 
Charley Patton was the very first bluesman to record and popularize the blues. Born in 1891 in Bolton, MS (in the southern part of the state), Charley and his family relocated to Dockery Farms around 1900, looking for opportunity and a better way of life. The towns in the northern delta were less established and in need of labor - as a result, black workers were treated better on the northern plantations than those in the southern, more established part of the state.

At Dockery, his family worked hard and achieved success - his father was named foreman of the plantation. But farm work was never much in the plan for Charley Patton - he was born to entertain. While he lived on or around Dockery his entire life, he never bought in to the farming lifestyle. But he did play the blues far and wide. He became the first in-demand blues artist. He was a regional superstar. A celebrity. His recorded works became hit records found on phonographs throughout the Delta.

Charlye recorded 57 songs between 1929 and 1934, which left a legacy that has impacted musicians from Led Zepplin to Bob Dylan to the White Stripes. His most famous songs include Pony Blues, Spoonful Blues, and High Water Everywhere.

Unfortunately, like many bluesmen, Patton's life was short - he died in 1934 at age 43. We can only guess what we would have accomplished in his life. He was inducted into the Blues Hall of Fame in 1980.

This is his story. 
 
Charley Patton inducted into the Blues Hall of Fame in 1980.