The Blues Foundation preserves blues heritage, celebrates blues recording and performance, expands worldwide awareness of the blues, and ensures the future of the uniquely American art form. The Blues Hall of Fame is a program of The Blues Foundation and honors those who have made the Blues timeless through performance, documentation, and recording. For more information and to become a member, visit www.blues.org.
Episodes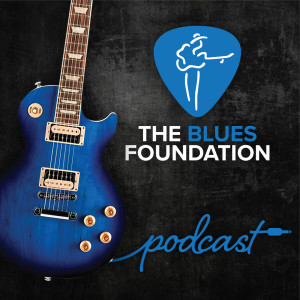 Wednesday Nov 15, 2017
Wednesday Nov 15, 2017
The Blues Foundation Podcast - Season 1: Blues Hall of Fame 
 
If Bessie Smith is the acknowledged "Queen of the Blues," then Gertrude "Ma" Rainey is the undisputed "Mother of the Blues." Or, as one historian famously said, "If there was another woman who sang the blues before Rainey, nobody remembered hearing her."

Ma Rainey was born Gertrude Pridgett in 1886 in Columbus, Georgia. She made her performing debut at the age of 14 in a local theatre show. In her late teens, she married and soon found herself touring with the Rabbit Foot Minstrels. She quickly became a star and the troupe began featuring Rainey singing blues music. Those performances would precede the blues boom by almost two decades and would make Rainey the first woman to incorporate blues into vaudeville, minstrel and tent shows.

In 1923 Rainey signed with Paramount Records. Paramount marketed her extensively, calling her the "Mother of the Blues".

When the blues faded from popularity in the Thirties, the earthy Ma Rainey returned to her Georgia hometown, where she ran two theaters. Ma Rainey died from a from a heart attack on December 22, 1939.

Ma Rainey was inducted into the Blue Foundation's Hall of Fame in 1990, the same year she was inducted into the Rock & Roll Hall of Fame. In 2004 "See, See Rider" was inducted into the Grammy Hall of Fame.

This is her story. 
 
Ma Rainey inducted into the Blues Hall of Fame in 1983.