The Blues Foundation preserves blues heritage, celebrates blues recording and performance, expands worldwide awareness of the blues, and ensures the future of the uniquely American art form. The Blues Hall of Fame is a program of The Blues Foundation and honors those who have made the Blues timeless through performance, documentation, and recording. For more information and to become a member, visit www.blues.org.
Episodes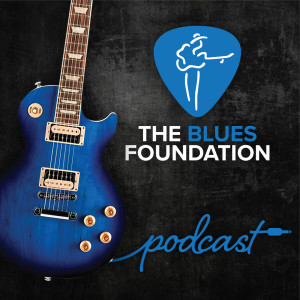 Wednesday Sep 20, 2017
Wednesday Sep 20, 2017
The Blues Foundation Podcast - Season 1: Blues Hall of Fame 
 
Fats Domino was born into a musical, French Creole family in the Lower 9th in New Orleans, Louisiana, in 1928. His first language was Creole French. 
His talents blossomed early. His musical gifts, along with his laid back and easygoing demeanor, created a lot of demand - everybody wanted to work with Fats. 
He had his first hit by the time he was 21, and he invented New Orleans-style rock n roll with it. That 1949 hit for Imperial Records - "The Fat Man" - sold over a million copies by 1953 and is considered the first rock n roll record to achieve that feat. A succession of hits soon followed: "Ain't that a Shame", "Blueberry Hill", and "I'm Walkin'". 
By the end of his career, Fats Domino had sold more records than any other 1950's rocker except for Elvis Presley. 
 
Fats Domino inducted into the Blues Hall of Fame in 2003.