The Blues Foundation preserves blues heritage, celebrates blues recording and performance, expands worldwide awareness of the blues, and ensures the future of the uniquely American art form. The Blues Hall of Fame is a program of The Blues Foundation and honors those who have made the Blues timeless through performance, documentation, and recording. For more information and to become a member, visit www.blues.org.
Episodes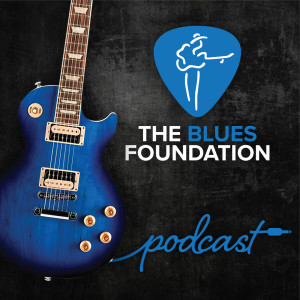 Wednesday Jul 26, 2017
Wednesday Jul 26, 2017
The Blues Foundation Podcast - Season 1: Blues Hall of Fame 
 
Is there a bluesman more iconic than John Lee Hooker? 
His face, his eyes, his austere silhouette on stage, that deep southern drawl, that one-chord boogie... everything about the man was distinct and original. 
Where did it all come from? Like many bluesmen of his generation, he grew up in the country and didn't have much use for school. He much preferred skipping class and practicing guitar. Yet John Lee wrote some of the most original and most influential blues songs of all time: "Boogie Chillun", "Boom Boom", "One Bourbon, One Scotch, One Beer". And he crafted a completely unique sound along the way that continues to influence musicians to this day. 
This is his story. 
 
John Lee Hooker inducted into the Blues Hall of Fame in 1980.