The Blues Foundation preserves blues heritage, celebrates blues recording and performance, expands worldwide awareness of the blues, and ensures the future of the uniquely American art form. The Blues Hall of Fame is a program of The Blues Foundation and honors those who have made the Blues timeless through performance, documentation, and recording. For more information and to become a member, visit www.blues.org.
Episodes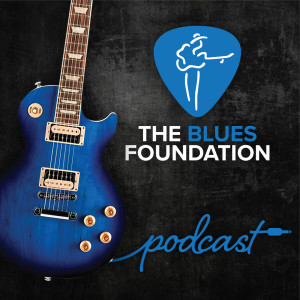 Wednesday Jul 12, 2017
Wednesday Jul 12, 2017
The Blues Foundation Podcast - Season 1: Blues Hall of Fame 
 
Roy Brown may be best known for writing the iconic, genre-warping song "Good Rockin' Tonight."

Brown had a hit with it, then it was re-recorded by his hero Wynonie Harris, who also had a hit with it. Just a few years after that, further cementing the songs rightful place in music history, Elvis Presley recorded the song for Sun Records.

But there was more to Brown than Good Rockin'. You know that powerful, quivering, pleading, shouting manner in which most of today's great singers sing? We take it for granted these days, but it wasn't always like that.

That style of singing comes from the African American church. And when Roy Brown first brought that feel and phrasing to blues music, it was a social and cultural taboo. 

That's right, all that good rockin' and all that soulful shouting that took over popular music can be traced back to the blues of Roy Brown.

This is his story. 

Roy Brown inducted into the Blues Hall of Fame in 1981.