The Blues Foundation preserves blues heritage, celebrates blues recording and performance, expands worldwide awareness of the blues, and ensures the future of the uniquely American art form. The Blues Hall of Fame is a program of The Blues Foundation and honors those who have made the Blues timeless through performance, documentation, and recording. For more information and to become a member, visit www.blues.org.
Episodes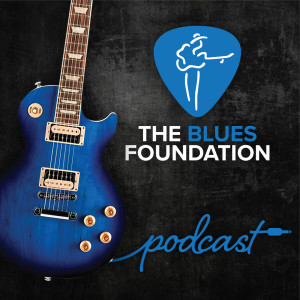 Wednesday Jun 14, 2017
Wednesday Jun 14, 2017
The Blues Foundation Podcast - Season 1: Blues Hall of Fame 

No one had more fun than Louis Jordan. You can hear it in his music. As "King of the Jukebox", his high energy, hip-shaking "jump blues" enjoyed the kind of crossover success people once considered unimaginable. In his heyday, Jordan had at least 4 hits that sold over a million copies.

Just a poor kid from the cotton fields of Brinkley, Arkansas, Jordan developed a highly efficient approach to music. He stripped the 15-piece jazz orchestra down to five essential instruments, and kept those five instruments busy. He laced swing with boogie-woogie, brought in the electric guitar (and later the electric organ), and at the end of the day, what do you think he ended up with?

That's right…. Louis Jordan gave us rock n roll.

This is his story.

Louis Jordan inducted into the Blues Hall of Fame in 1983.