The Blues Foundation preserves blues heritage, celebrates blues recording and performance, expands worldwide awareness of the blues, and ensures the future of the uniquely American art form. The Blues Hall of Fame is a program of The Blues Foundation and honors those who have made the Blues timeless through performance, documentation, and recording. For more information and to become a member, visit www.blues.org.
Episodes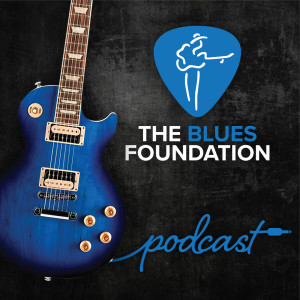 Wednesday May 03, 2017
Wednesday May 03, 2017
The Blues Foundation Podcast - Season 1: Blues Hall of Fame 
 
There aren't too many stories in the blues lexicon like Memphis Minnie's.  
At age 13 she ran away from home to fend for herself on Memphis' Beale Street. Fortunately for, she had prodigious musical talents far beyond her years and quickly adjusted to life as a street performer. Memphis Minnie was soon called upon to spread the blues far and wide as a performer in the Ringling Bros. "Greatest Show on Earth." 
She returned home in 1920 to a booming Beale Street and a thriving music industry built around blues music. She naturally became one of its brightest stars. 
 
Memphis Minnie inducted into the Blues Hall of Fame in 1980.